MANAGEMENT MANTRA
"Multi-Tasking Is A Sham": Mayank Jain, Co-Founder & Director, Crayon Motors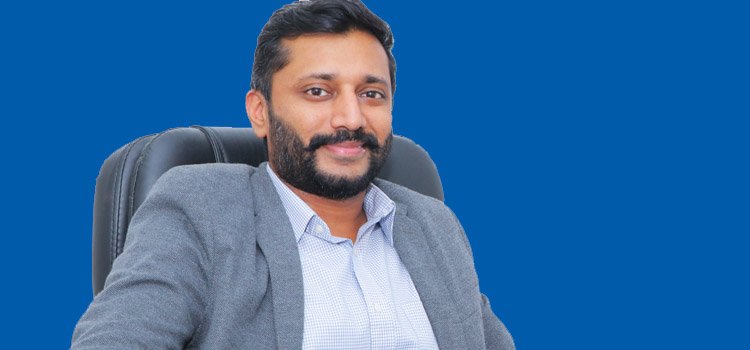 It was a tough choice for Mayank Jain years ago. There was a golden opportunity before young Mayank to pursue an MBA from one of the elite business schools. On the other hand was his father's dream and ambition of ushering in electric mobility. Young Mayank chose the tough road, teamed up with his father, and today, their company, Crayon Motors, is one of the country's major electric vehicle manufacturers.
Since joining Crayon Motors in 2019, Mr Jain has spent a significant amount of time and effort on R&D and technology to carve a niche for Crayon Motors. A fitness enthusiast, Mr Jain enjoys Yoga and jogging to stay healthy. When he is not doing that, he can be found playing or watching sports. He also loves to travel and learn about other cultures throughout the world. Sharmila Chand meets up with Mr Jain and is impressed to learn about his management principles and practices.
Your five management mantras
- Be proactive: Change is easier and more fruitful when you are actively driving it.
- Connect with empathy, lead with compassion: Compassion and empathy are essential attributes which help connect with people.
- Constantly innovate: The world is continuously changing, and consumers are re-evaluating choices. Therefore, innovation is crucial at every step.
- Failures are nothing but a stepping stone towards success: Don't give up. Success is right around the corner.
- Prioritise: Follow the 80:20 principle, i.e., 20 per cent of the things have 80 per cent impact. Focus on the things that will make the most impact. Weigh in, and choose what's important.
A game that helps your work
While Cricket, Football and Table Tennis are my favourite sports, I have lately started playing Tennis as well. Sports, in my opinion, help develop a person's character. It is the most powerful equaliser. You will succeed, if you have the talent, practise hard and play by the rules. That is a valuable life lesson. Moreover, team sports help build strong relationships and interpersonal skills. Lastly, sports assist in increasing resilience and improving stress management.
The turning point in your career life
I believe the turning moment in my life was when I decided not to pursue my master's degree from one of the most-coveted institutes and instead follow my father's dream of electric mobility. This has brought me to where I am now. It has been a fantastic learning experience. I created my own route and built Crayon from the ground up. The management principles and problem-solving strategies I gained on the job and dealing with pandemic and post-pandemic era are priceless pearls that I don't believe any school could have taught me.
Secret of your success
My journey has just begun. While we have achieved many of the goals we set for ourselves, we continue to aim higher. As quoted by Michael Jordan: "Talent wins games, but teamwork and intelligence can win championships", and I truly believe this.
Your philosophy of work
K-I-S-S – Keep It Simple, Silly! This is my primary work philosophy. I like to keep things, processes and ideas simple and uncomplicated. I think the best ideas are simple and straightforward. They are also the toughest to crack because as human beings, we tend to chase after the complex.
A person you admire
My father is my greatest source of motivation. His enthusiasm, passion, resilience and patience are some of the qualities which I look up to.
Your favourite books
I enjoy reading books that help me on my journey to self-improvement and self-realisation. A few novels that I keep returning to include: The Monk Who Sold His Ferrari (Robin Sharma), The Greatest Salesman In The World (Og Mandino) and The Alchemist (Paulo Coelho). Autobiographies are books that I like reading because they recount the tales of actual people. Reading about the adventures of successful people fascinates and encourages me. One such biography is that of Thomas Edison, possibly the greatest inventor of all times.
Yours fitness regime
Yoga, in addition to sports, is an important element of my routine. Apart from the usual benefits of strength, balance and flexibility, it calms me down. Yoga keeps me active, helps manage stress and elevates my mood throughout the day because it is so strongly dependent on breathing. Apart from physical fitness, I feel that mental fitness is equally vital. Yoga addresses both the issues.
Your five business mantras
- Multi-tasking is a sham: Be present with what you are doing, and do it well. Outstanding results can be achieved with focus. Get rid of the distractions.
- Personalise: This is a strong differentiator, and it helps you understand your customers better. Personalisation creates a unique brand identity and reflects thoughtfulness.
- Adapt: The world is ever changing, ever evolving. No two days are going to be the same. In 2020, nobody expected the pandemic. But that's what life is and so is business. It's unpredictable, and demands keep changing. As a business, it helps to be adaptable to situations and changing trends.
- It's okay to be a me-too entrepreneur: Learn from the best practice, be adept, and adopt. We don't need to create new things daily. Sometimes improvement is what is required. How do you bring yourself into the product or service? How can you improve it? That uniqueness is what will define your success.
- Choose your battles: Not all battles are required to be fought. We have limited energy and limited time. We need to choose things worthy of our time, effort and money. Choose wisely.
Best advice you have got
Discover who you are, and have faith in yourself. Spend your time and energy discovering who you truly are, what your particular abilities are, and how you may develop your skills and talents. Don't forget to be true to yourself. You are the only one. Only when we are honest to ourselves, can we fully realise our full potential and achieve the life objectives that we set for ourselves.
Your sounding board
I have been blessed with an amazing support system. There are folks I can turn to at any time, from my family to my friends. My father is a friend, philosopher and mentor to me. My brother is my best critic, and I rely on him for both constructive criticism and support.
Your message on management to youngsters
Aim for the stars and nothing less. Thoughts are where our life, hopes and dreams begin. We can achieve when we believe. When the objective is clear, the road is apparent as well. In the end, we will have travelled considerably further than we would have otherwise. Have an unquenchable thirst for knowledge and the ability to learn quickly. Whatever stage of life you are in, have passion for knowledge as that will help make you an effective manager and entrepreneur.