INDUSTRY
Indian IT industry is struggling to come to terms with a new bug called moonlighting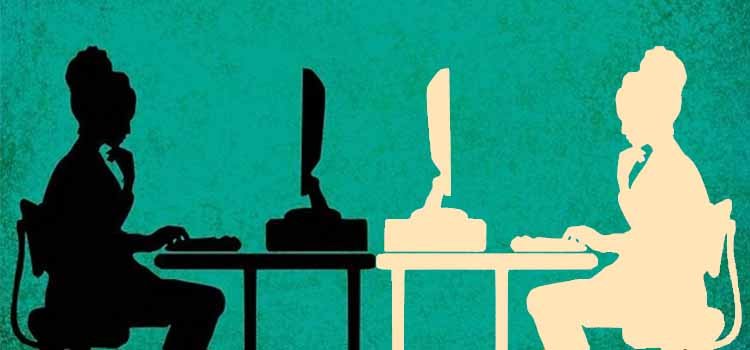 Moonlighting has hit the Indian information technology (IT) sector like a bolt from the blue. Unlike the moon's cool and pleasant light, the harsh heat of moonlighting threatens to singe the prospects of the IT industry. The over Rs 18,50,000-crore IT industry – which is reeling under a very high attrition rate of more than 20 per cent and talent crunch – is desperately seeking a solution to this post-pandemic problem.
The issue took a serious turn recently with Wipro sacking 300 of its employees who were caught moonlighting. Days earlier, Wipro Chairman Rishad Premji had tweeted: "There is a lot of chatter about people moonlighting in the tech industry. This is cheating – plain and simple." In an investors' call recently, Infosys Chief Executive Officer Salil Parekh had also announced that the company had fired some employees as they were found moonlighting.
In plain words, moonlighting is the practice of taking up a second job – part time or full time – that is very often done at night under the light of the moon or outside normal business hours. Moonlighting is certainly not a new concept. It has been quite rampant across many professions, such as among teachers, doctors and even maid servants.
Many reports and studies estimate that around 10 per cent of employees in the domestic IT sector are engaged in moonlighting. A news report by the UK's Financial Times cites a research report by background verification company AuthBridge to state that around 8 to 9 per cent of IT employees in India are engaged in moonlighting. Another survey by Kotak Institutional Equities reveals that nearly 65 per cent of Indian IT employees know someone who is pursuing part-time opportunities or moonlighting while working on a full-time job.
With moonlighting growing at a fierce pace, the IT industry is particularly concerned about employees engaged in the practice sharing corporate secrets with rivals. This has prompted many IT companies and outsourcers to do extensive background checks on employees to identify whether they are moonlighting. They have also begun cracking down on their moonlighting employees, leading to dismissal of a few in some top companies.
Divided views
Moonlighting has divided the IT industry, with a majority of companies against the idea of two-timing. TCS, the country's largest software services company, has termed moonlighting with rival companies an "ethical issue". Like Wipro, Infosys too has forthrightly been against the practice. In a recent email to its employees, Infosys has said quite forcefully: "No Double Lives! No Two-Timing-No Moonlighting!" HCLTech has also stated its stand against moonlighting very clearly that it does not approve of dual employment.
Tech Mahindra, on the other hand, notes that it will support moonlighting if its workers are open about it. The software services company adds that it may consider framing a policy that allows dual employment as long as "someone is meeting the efficiency and productivity norms".
Interestingly, industry veteran T V Mohandas Pai offers a sharply-contrarian view on the controversial issue. The former director and CFO of Infosys asserts that moonlighting is definitely not cheating. He elaborates that employment is a contract between an employer and an employee, who is required to work for certain number of hours per day in return for remuneration paid by the employer. The employee has all the freedom to do what he wants after his office hours, and he can even moonlight of he likes the work or needs some extra money.
Mr Pai, who is the chairman of Aarin Capital, further adds: "Many gig worker platforms have come up. Tech work has been broken up into bits where people can spend two to three hours and complete it. Technology has enabled the gig worker. So, people will moonlight."
COVID connection
Moonlighting is not new even in the IT sector. The practice, however, saw a spike during COVID lockdowns, when IT employees were working from home. Remote working option gave employees an opportunity to take on freelance projects secretly while still continuing in their regular job.
The concept spread rather rapidly during the lockdowns, when employees were uncertain of their job security. Industry experts and analysts point out that low income, poor treatment from employers, a lack of significant pay rise and other reasons added up to push many IT employees to take up extra work when they were working from home.
Analysts tracking the IT sector note that mid-level IT employees' salaries have risen by around 45 per cent over the past decade. Top executives' pay has also increased by about 90 per cent over the decade. However, salaries of junior IT workers, known as freshers, have stagnated during this period.
IT companies got a whiff of moonlighting when employees refused to return to their offices over a year after the post-COVID normalcy. Despite many requests and even strict instructions, there was stiff resistance from employees to return to their offices. It was then after some discreet probing by IT companies, including review of some employees' tax returns, that the menace came to light.
A new contract
With rising instances of moonlighting, employers are naturally worried about loss of productivity of employees engaged in dual work. Moonlighting obviously leads to division of time, attention and resources, and it is doubtful if such employees can really do justice to any of their jobs. The biggest concern for IT companies is the possible threat of moonlighting employees disclosing corporate secrets –including valuable intellectual property as well as confidential data of their clients – to their rival companies.
Meanwhile, a few Indian and multinational companies in services sector – including banking, insurance, call centres and the like – are considering if they can alter their job contracts and allow moonlighting for their employees on some specific conditions. Food tech startup Swiggy has recently come up with its moonlighting policy, which allows its employees to take up multiple jobs in their free time for economic consideration. Many new-age companies believe that employee-centric policies, including conditional moonlighting, can help them reduce attrition rates.
Minister of State (MoS) for Electronics and Information Technology Rajeev Chandrasekhar has come out in support of moonlighting. "This is the age of employee-entrepreneurs, and companies must now understand that there has been a structural shift in the minds and attitudes of the young Indian tech workforce," the minister opines.
Moonlighting is not as simple as it seems to be. There are many aspects to the issue, including low pay, a monetarily- and perhaps intellectually-stimulating job offer and so on. Moreover, it is not clear today if the employees moonlighting are new entrants or mid-level workers or high-level executives. It is also not ascertained if poor remuneration is the major factor pushing employees towards this practice.
A qualitative study on moonlighting can shed more light on the topic. The findings of the study can also help in designing better employment contracts. A transparent employer-employee relationship, cemented by a meaningful employment contract, can turn moonlighting from a threatening adversity into a preferable opportunity.