INDUSTRY
Govt not in a crazy rush to sell everything, will be in strategic sectors: FM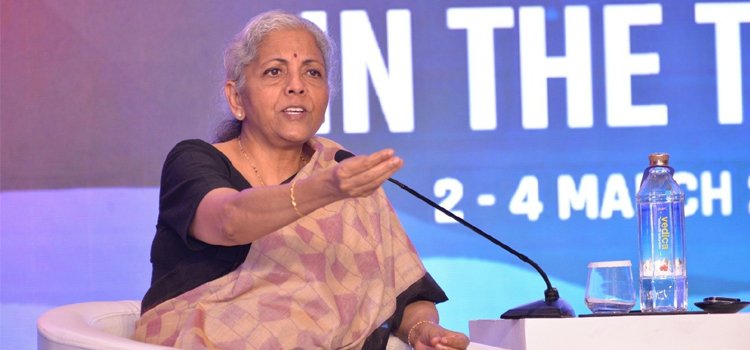 The government was not in a "crazy rush" to sell everything, and it would continue to have presence in four strategic sectors, including telecom, Finance Minister Nirmala Sitharaman said on Saturday.
In strategic sectors, a bare minimum presence of the existing public sector commercial enterprises at the holding company level would be retained under government control. The remaining enterprises in a strategic sector would be considered for privatisation or merger with another PSE (public sector enterprise) or for closure, she added.
Speaking at the Raisina Dialogue, the minister said that the country would have government-owned, professionally-run companies in four broad strategic sectors.
According to the PSE Policy, the four broad strategic sectors are atomic energy, space and defence; transport and telecommunication; power, petroleum, coal and other minerals; and banking, insurance and financial services.
The policy, she added, "is not a crazy rushing out to sell everything ... nor it is saying that the government will run the business of producing pins to crops to everything. So, where the government doesn't have to be, it won't. But where because of strategic interests you have to be, it will be there like telecom for instance. There will be a telecom company which will be government owned, and it will be run professionally."
Explaining the minimum presence of government in those core sectors, she said: "We mean that institutions which are big enough to run on their own steam will be there, but if there are others who are very small or unsustainable or not scalable, if there is a possibility, we will try to blend them so that bigger unit, sustainable unit, a unit which can on its own take care of its needs."
The government would blend them and create a larger entity which could continue to be there, she said.