INFRASTRUCTURE
Eight-segment core sector growth in June 2023 slows down YoY to 8.2%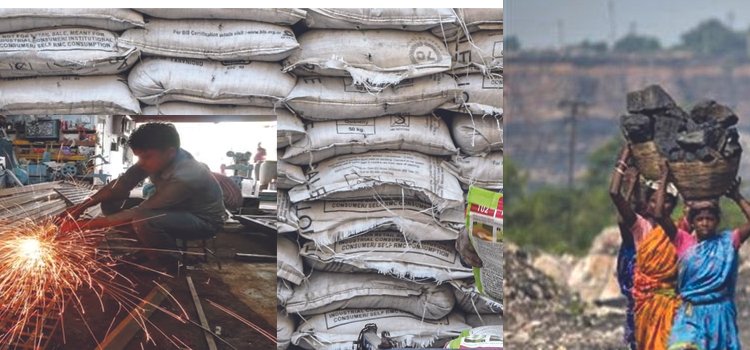 Growth of eight key infrastructure sectors slowed down to 8.2 per cent in June 2023 compared to the year-ago month due to a decline in production of crude oil, natural gas and electricity, according to the official data released on Monday.
The core sector growth was 13.1 per cent in June 2022, the Commerce Ministry data showed.
The production growth in June, however, was at a five-month high. In January, the key sectors expanded at 9.7 per cent, while in May 2023 the growth rate was 5 per cent.
The output growth of the eight sectors slowed down to 5.8 per cent in April-June 2023-24 against 13.9 per cent in the year-ago period.
Coal sector saw growth of 9.8 per cent in June on a YoY basis after growing 32.1 per cent in the same month a year ago. Natural gas grew by 3.6 per cent YoY, while crude oil saw a dip of 0.6 per cent.
Refinery products saw growth of 4.6 per cent in comparison to growth of 28.04 per cent in the same month a year ago. Steel sector registered a growth of 21.9 per cent, while cement and fertilisers grew 9.4 cent and 3.4 per cent respectively. Electricity grew by 3.3 per cent.