INTERVIEW
FACE TO FACE - "We Are Planning More Boutique Properties": Saddam Zaroo, Managing Director, Royal Khazir Hotels & Resorts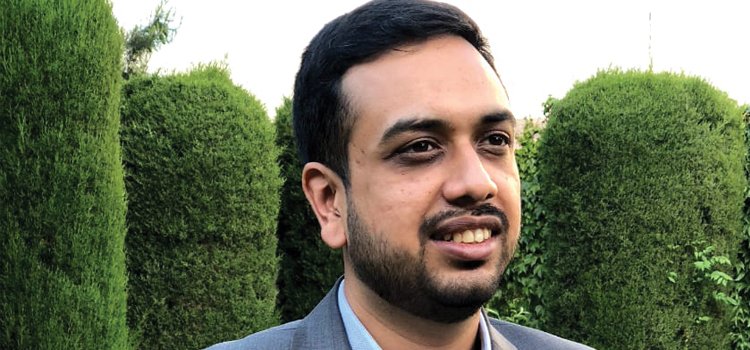 Saddam Zaroo has played a vital role in revolutionising hospitality and handicraft industries in Kashmir. Born into a family deeply rooted in business, Mr Zaroo was exposed to the complexities of entrepreneurship from a young age. At 17, he began getting involved in his family business, Khazir Sons, a well-established enterprise dealing in retail and export.
An MBA graduate from a premier B-school, he gained valuable insights by training under Anil Madhok, the founder of the Sarovar Group. Mr Zaroo took charge of his family business' hospitality venture and transformed the concept of a guest house into the first proper mid-segment hotel in the valley. This marked the birth of Royal Khazir Hotels & Resorts.
In 2012, he became the managing director of the hotel and roped in Sarovar Hotels and Resorts to manage the property and infuse professionalism into it. This turned Royal Khazir Hotels & Resorts into one of the most popular hotels in the region. Mr Zaroo adopted a unique five-year plan that balanced capital liabilities, property upgrade and management of day-to-day running costs, reducing dependence on financial institutions.
Apart from hospitality, Mr Zaroo is actively involved in promoting Kashmiri handicrafts within and outside the State. Besides, he is active in various industry bodies and government organisations. At 27, he has held esteemed positions of vice-chairman of CII Jammu & Kashmir Chapter and has served as treasurer for Kashmir Hotel and Restaurants Owners' Federation, apart from other major roles.
Mr Zaroo plans to transform Khazir Sons from an export house to a retail giant, making it the product of choice for elite clients. Additionally, he aspires to introduce more facilities that international travellers expect from hotels. Sharmila Chand meets up with Mr Zaroo and is impressed by the success story of the young businessman and hotelier.
What inspired you to get into diverse business activities?
I had the privilege of being inspired by my father and uncle, who involved me in business decisions from a tender age. Their guidance and mentorship ignited my fascination for the complexities of entrepreneurship. I dreamed of establishing a multi-industry corporate house, and my aspiration was to bring positive changes to Kashmir's hospitality industry, offering unique experiences that celebrate the region's rich heritage.

So, how did your entrepreneurial journey begin?
Joining my father's business, Khazir Sons, was a deliberate choice, driven by my passion for business and an inherent desire to contribute to the family legacy. Joining Khazir Sons and taking part in crucial business decisions at a young age laid the groundwork for my entrepreneurial spirit. My uncle's vision for expanding into the hospitality industry laid the foundation for formation of Royal Khazir Hotels & Resorts, a venture that I enthusiastically took charge of, determined to make it a symbol of luxury and excellence. Launch of Royal Khazir Boutique in 2011, transformation of the guest house concept and strategic partnership with Sarovar Hotels and Resorts were pivotal moments that paved the way for our success. Additionally, our resilience during challenging times and our unyielding commitment to customers' experience and innovation have been instrumental in shaping our path.
What challenges did you have to face early on?
Taking over a family business indeed demands a delicate balance between tradition and innovation. Upholding family ethics and values is paramount as they form the bedrock of our heritage. At the same time, I believe in embracing innovation and modernity to stay relevant and provide unmatched experiences to our esteemed guests. As with any endeavour, sustaining and growing the business has its share of challenges. Navigating ever-changing demands of the handicraft industry, managing the seasonal nature of tourism in Jammu and Kashmir and striking a harmonious balance between financial independence and property upgrade are some of the hurdles we have faced.
Would you shed more light on your businesses?
At present, we boast of more than 14 stores across India and the Middle East. Our unique selling proposition lies in our sophisticated brand store concept, which offers discerning customers rare and exquisite products. We extend this philosophy to our luxury hospitality properties by pioneering the mid-segment hospitality in the Kashmir valley with two groundbreaking projects in the pipeline.
What key changes have been introduced under your leadership?
During my tenure, we have made significant changes by investing in technology, elevating our banqueting facilities and introducing premier room categories with world-class amenities. Our emphasis on after-sales services and local employment has been central to our identity.
What are your future plans?
We will be expanding our retail presence to 16 outlets by the end of 2023 and 24 outlets by the end of 2024. Additionally, we aspire to export our unique products to Qatar, Oman, Saudi Arabia and the United States, while pioneering boutique properties in other locations.
What is the secret behind your success?
Our mantra for success is centred on providing the best quality at the best price without compromising the respect that both our clients and products deserve. Honesty and integrity drive our operations, while our team remains at the core of our achievements.