CORPORATE
UAE's IHC to sell stakes in Adani Green Energy and Adani Energy Solutions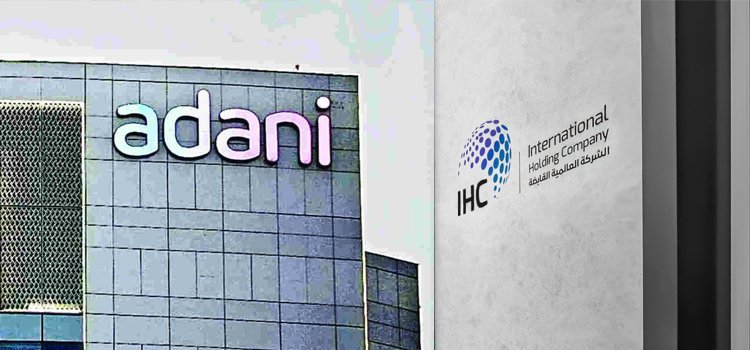 Abu Dhabi conglomerate International Holding Company (IHC) on Thursday said it would sell its stake in two of India's Adani Group companies. The move comes as billionaire Gautam Adani's business continues its battle against fraud allegations.
Overseas investors such as the IHC have backed Adani in the face of allegations raised by US short-seller Hindenburg Research in January that the apples-to-airports conglomerate engaged in stock manipulation and had amassed significantly high debt.
The Adani Group has denied all allegations, and the markets regulator is investigating the matter under orders of the Supreme Court.
The IHC, which is the UAE's largest publicly-traded company worth more than $235.98 billion, said in a stock exchange notice that its subsidiaries had entered into an agreement with a buyer to "dispose of" its foreign direct investment in Adani Green Energy and Adani Energy Solutions.
It did not disclose the name of the buyer. Adani Green Energy and Adani Energy Solutions did not immediately reply to requests for comment.
The move, as a part of IHC's "portfolio-rebalancing strategy", would see its subsidiaries Green Energy and Green Transmission offload their 1.26 per cent stake in Adani Green and 1.41 per cent stake in Adani Energy Solutions, respectively, according to Bombay Stock Exchange data.
IHC had signalled confidence in the Adani Group when it had announced an investment of $381 million in Adani Enterprises' $2.5 billion follow-on share sale days after the Hindenburg report was published.
But the share offering was called off as the allegations hammered the group's listed companies, which lost nearly $147 billion in market value, before recovering a majority of the losses in the following months.
IHC is a part of a business empire overseen by its chair, Sheikh Tahnoon bin Zayed al-Nahyan, who is also the UAE's national security adviser and foreign policy troubleshooter for his brother, President Sheikh Mohammed bin Zayed al-Nahyan