WORLD
UAW's ongoing strike at GM spreads to automaker's Tennessee plant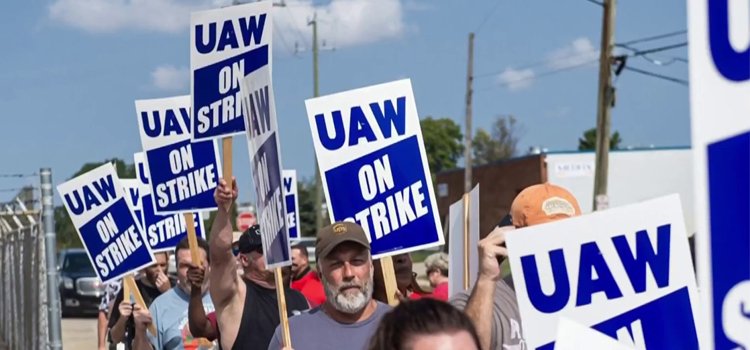 The United Auto Workers (UAW) has expanded its strike against General Motors (GM) to include its Spring Hill, Tennessee, engine plant, a move that could stall GM's large pickup production and increase its financial pain.
The expansion of the seven-week strike leaves GM the only Detroit automaker without a contract deal. Chrysler-owner Stellantis and Ford had reached agreement with the UAW earlier.
Those deals won workers a record 25 per cent jump in wages over the four-and-a-half-year contract and allow the companies to restart their profitable truck assembly lines.
At GM, people familiar with the bargaining said that sticking points in the UAW negotiations include retirement benefits and issues related to temporary workers. GM has more retirees than those of either Ford or Stellantis and increases to pension benefits for workers hired before 2007 cost GM more than its rivals.
"We are disappointed by GM's unnecessary and irresponsible refusal to come to a fair agreement," UAW President Shawn Fain said in a statement to the Reuters.
GM said in a statement that two of its large pickup plants could be affected by the Spring Hill walkout and that it wanted to reach an agreement quickly.
The UAW is already striking at GM's Arlington, Texas, assembly plant, which makes the Chevy Tahoe and Suburban and Cadillac Escalade. GM said earlier this that this walkout was costing it $400 million a week.