INFRASTRUCTURE
Booming retail market buoys realty, 25 million sq ft of mall space on the cards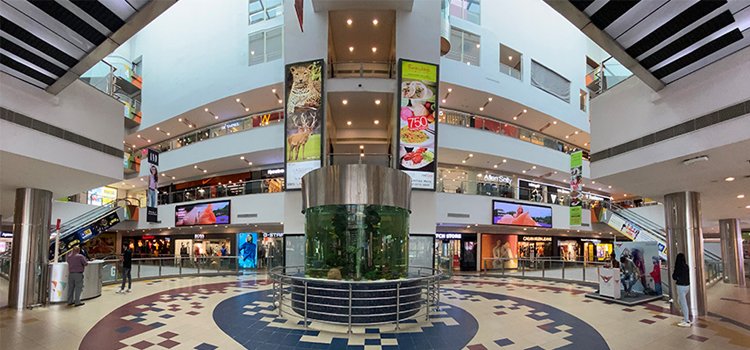 Driven largely by rising consumption, rebound in Indian retail market had been exemplary in 2022 and was impacting retail real estate across the country, said a joint report by real estate consultants Anarock and Retailers' Association of India (RAI) on Wednesday.
Buoyed by the growth, developers planned to add nearly 25 million square feet (sq ft) of new mall space across the top seven cities over the next five years, said the report.
It added that the National Capital Region (NCR) and Hyderabad accounted for nearly 46 per cent of the total new upcoming supply, closely followed by Bengaluru at 19 per cent.
Back in 2022, the top seven cities had added over 2.6 mn square feet of mall space, which was 27 per cent more than the preceding year (2021).
"The festive season, devoid of restrictions and any fear of contagion, was exemplary with record high volumes and sales value," said Anarock Retail CEO and MD Anuj Kejriwal.
"Sales value estimated during the festive season in late 2022 was Rs 2.5 lakh crore, nearly 2.5 times compared to (that of) the previous year. The revival of consumer sentiments and penchant for consumption is (sic) therefore being promptly acted upon by the majority of brands, retailers and mall developers. The new planned mall supply across the top seven cities is testimony to the developers' expansion strategy. Further, the retail market size is expected to touch $2 trillion by 2032, growing from $690 billion in 2021, facilitating the organised retail sector to grow at 25 per cent CAGR," the report noted.
RAI CEO Kumar Rajagopalan said: "The report also highlights that the Indian retail sector attracted around $1,473 million between 2019 and 2022, of which 76 per cent of total investments came in 2019 itself. Among the cities, Hyderabad and MMR (Mumbai Metropolitan Region) accounted for nearly 40 per cent of the total PE (private equity) investments in the sector."