MANAGEMENT MANTRA
"Pay Attention To Detail": Harshal Goel, Founder & CEO, The Trost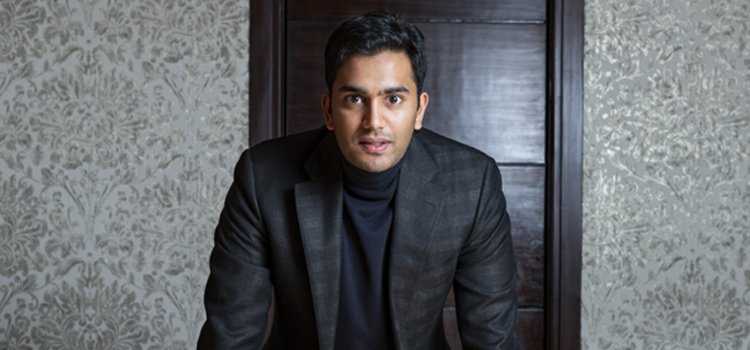 Harshal Goel was pursuing his under-graduation at City University in London. In London, young Harshal, an avid reader, happened to come across a research study on medical benefits of cannabis. This study aroused his interest in the subject. A few months later, in 2017, Switzerland legalised low-THC cannabis – which contains lower psychoactive compounds – for medicinal use.
After graduating in Business Management from City University, Mr Goel went to Switzerland, excited about the new developments centred on cannabis unfolding in the Alpine country. He completed Business Administration Programme at Swiss Business School in Zurich. Along with the course, Mr Goel did extensive research on cannabis, studied the legal infrastructure of selling cannabis-based products in Switzerland and also explored the business opportunities related to the much-maligned substance that was being used in chocolates, creams, gummies and cigarettes.
Soon afterwards, Mr Goel worked extensively with Medropharm and Koch & Gsell to develop the first-of-its-kind, hemp-based products for the Swiss market. Later, he floated his own business and launched his own brand of cannabis-based cigarettes in Switzerland. The herbal hemp cigarettes became an instant hit. Within three months of the launch, the young entrepreneur sold out his entire stock and was flooded with pre-orders starting to come in for the next batch of cigarettes.
Around this time in 2020, Mr Goel turned his attention to India and decided to benefit from the budding hemp market in India. Thus was born The Trost, a New Delhi-headquartered company, selling products made out of hemp extract, in 2020. The Trost is the only brand in India with a proprietary Ayurvedic Dhoom Dandika (smoke therapy) licence, reveals Mr Goel, who is the founder and CEO of The Trost. He hastens to add that it is not the same as recreational cannabis.
Atharvaveda, one of the four Vedas, deals in detail on the art, craft and science of Ayurveda in its texts and also recognises the cannabis plant as one of the five sacred plants. Used by sages since time immemorial as an expedient into higher consciousness, the Indian hemp (cannabis sativa) has been a source of oil and medicine. It is highly nutritious and is a hormone balancer with therapeutic, appetising, analgesic, aphrodisiacal and many more qualities, notes Mr Goel.
The Trost aims to break the taboo around a sacred plant like Cannabis, even though it has widely been used across the world for decades. Since it is rarely ethically sourced, Mr Goel aspires to change that perception and create a platform that makes the benefits of cannabis easily accessible for everyone looking to use the plant for its therapeutic, nutritional and medical benefits.
Incidentally, Trost translates into solace in German, and Mr Goel wants his brand to provide that much-needed solace to harried people of this modern world. Brand Trost is available in three categories – hemp nutrition; cannabis leaf extract (CBD); and India's first cannabis smokable sticks, Trost Rollens based on the Dhoom Dandika.
In an interesting conversation with Sharmila Chand, Mr Goel – who also has a certification in Strategic Management from Harvard University – talks about the way in which he forayed into this cannabis-based venture and the future prospects of the business. He also explains the management principles and practices that have brought him success in his business within a very short span of time.
What are your five management mantras?
Attention to detail: I believe that paying attention to all the minute details is one of the important tasks in any business, especially if you're running it. This way nothing gets missed, and everything is approved by you beforehand itself.
Punctuality: Being on time, setting deadlines for yourself as well as your employees and following them are extremely important for everyone involved in business. This not only helps in increasing discipline but ensures that all tasks are run smoothly and in a smart manner.
Delegation: Running a business is a difficult task, but even more difficult is delegating your responsibilities among your employees. However, it is important to understand that delegation of tasks allows the said tasks to be worked upon properly, without haste and ensures a smooth business operation.
Problem-solving: As a business owner, it is essential for us to have proper problem-solving skills – be they problems among employees, problems with customers or even with clients. All problems require quick and effective solutions, and that is why it is important for every entrepreneur to have good problem-solving skills.
Effective communication: Lastly, effective communication is the key to running any business operation. It would be impossible to make a business a successful enterprise without proper communication channels with all employees, customers and business heads.
Do you play any game which helps you in your work?
I play Squash and Golf on a regular basis. Squash is a high-intensity and high-adrenaline sport. In the same way that one anticipates and prepares for the opponent's next move, one must continue to anticipate and prepare for the next steps. Golf has helped me improve my accuracy in both my professional and personal lives.
What is the turning point in your career life?
Pursuing my under-graduation in London, I came across a research study about Cannabis' medical benefits. Stemming from the curiosity to understand the plant in detail, I found myself on a trip to Switzerland which at that time had just legalised the use of medical cannabis with high CBD content. There, I learnt in detail about the plant, the need to harness the medicinal properties of the plant and developed a business around it in Switzerland.
What is the secret of your success?
Hard work, resilience and consistency
What is your philosophy of work?
We seldom like doing things which we are unfamiliar with. Being an avid reader, I like to take each opportunity to venture into unknown territories with a motive to learn and acquire new skills.
Is there any particular person who has inspired you and whom you admire?
I look up to my father who is extremely dedicated to and passionate about his work. Observing him in action has motivated me to set lofty objectives and work towards them.
What is the best advice that you have got?
Live in the moment always.
What are your favourite books and why?
Thinking, Fast and Slow by Daniel Kahneman – the book is on behavioural psychology and decision-making. It forces one to adapt to different rational means of solving problems.
What is your fitness regime?
I hit the gym a few times a week, along with playing Squash. Maintaining a healthy diet is equally important to keep one fit.
What message on management would you like to convey to youngsters?
Simple and precise communication goes a long way as a leadership and management skill.