ECONOMY
Economic Survey pegs FY23 real GDP growth at 7% and at 6.5% for FY24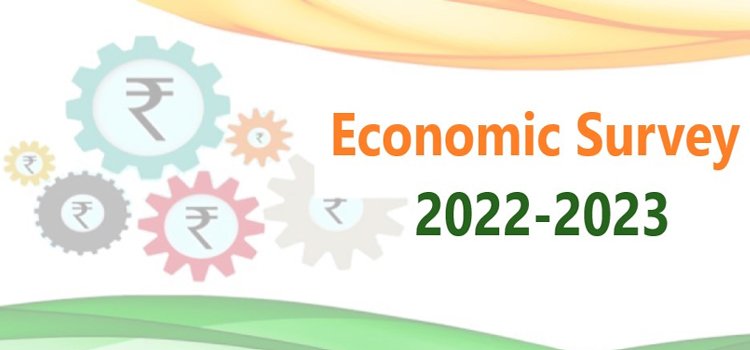 The Economic Survey 2022-23, which was tabled by Finance Minister Nirmala Sitharaman in the Parliament on Tuesday, projected baseline GDP growth of 11 per cent in nominal terms and 6.5 per cent in real terms for FY24. The Economic Survey, prepared by the Department of Economic Affairs under the guidance of Chief Economic Adviser V Anantha Nageswaran, forecast GDP growth for FY23 at 7 per cent in real terms. This follows an 8.7 per cent growth in the previous financial year (FY22).
"India's recovery from pandemic was relatively quick, and growth in the upcoming year will be supported by solid domestic demand and a pick-up in capital investment. Aided by healthy financials, incipient signs of a new private sector capital formation cycle are visible and, more importantly, compensating for the private sector's caution in capital expenditure, the government raised capital expenditure substantially," the survey noted.
Private consumption as a percentage of GDP stood at 58.5 per cent in Q2 of FY23, the highest among the second quarters of all the years since FY15, supported by a rebound in contact-intensive services such as trade, hotel and transport.
While India's retail inflation rate peaked at 7.8 per cent in April 2022, above the RBI's upper tolerance limit of 6 per cent, the overshoot of inflation above the upper end of the target range in India was however one of the lowest in the world, added the survey.
Borrowing cost may remain higher for longer, and entrenched inflation may prolong tightening cycle, the survey noted.