HOT SEAT
HOT SEAT - Making A Fashion Statement: Susmitha Lakkakula, Founder, CloudTailor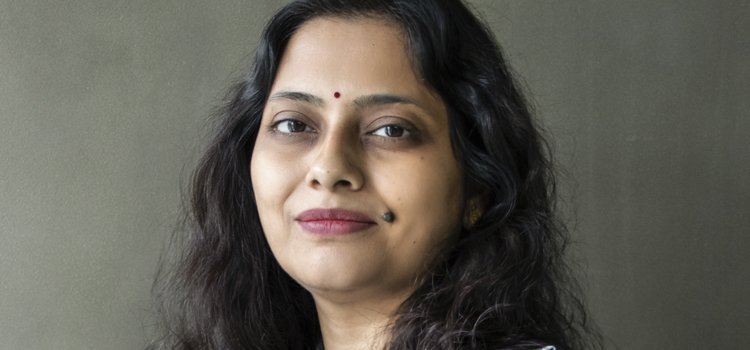 People are passion for Susmitha Lakkakula. The software engineer with over 19 years of experience in the information technology (IT) sector has worked with reputed companies like Wipro, Quantum, Dell and Quest. She has led multiple domains as an entrepreneur over the last six years in sectors as diverse as TV serial production, IT and fashion technology.
Seeing a huge gap in the market for organised and interactive interfaces for fashion design, fashion styling, online personalised orders and fulfillment, Ms Lakkakula founded CloudTailor in 2020 to offer a phygital solution to personalised tailoring and fashion. A postgraduate in software engineering from BITS Pilani, with a postgraduate diploma in management from IIM Kolkata, the CloudTailor founder wants to turn her enterprise into a major brand. In an engaging conversation with Sharmila Chand, Ms Lakkakula shares her views about her life and her career.
How do you define yourself?
Confident, honest, independent, approachable and a person with a positive attitude
What is your philosophy of life?
Never say never.
What is your passion in life?
My passion is people.
What is your management mantra?
Nothing is impossible. My mantra for everything is perseverance.
What is your work philosophy?
One should not be scared to make mistakes as one learns from every mistake.
A Business Leader you admire the most…
Indira Nooyi
Your source of inspiration…
My source of inspiration comes from within.
You are a tough, serious boss or…
An affiliative boss
What do you enjoy the most in life generally?
I love travelling. Apart from the obvious fact that it is a break from your regular life, I believe that travelling teaches you a lot.
How do you de-stress?
When I come home to my kids, my stress instantly vanishes.
What is your fitness regime?
One is cycling, and the other one is that I dance for 30 minutes a day along with my daughter. We also do Yoga for a few minutes.
Your mantra for success…
Never give up, and be better than you were yesterday.
Your dream…
To inspire women across the world and make a difference in the world
Ten years from now, where do we see you?
I want CloudTailor to be a brand with such a recall, where you think of tailoring services for women, and you think of CloudTailor.