CORPORATE
Pride launches India Dekho With Pride to promote offbeat tourism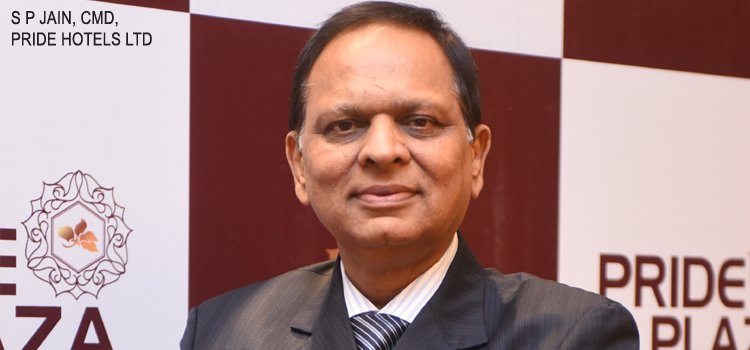 For every beautiful tourist destination in India, there is an equally attractive alternative that remains unexplored. Keeping this reality of Indian tourism in mind, Pride Hotels Group has recently launched an initiative – India Dekho With Pride – aimed at promoting India as a safe and viable destination for general and MICE (meetings, incentives, conferences and exhibitions) tourism. From majestic mountains, quaint villages, city highs, spectacular landscapes, pristine beaches, exotic wildlife, captivating history and unique culture to delectable food, India Dekho With Pride helps discerning tourists and travellers get the best out tourism, beyond the beaten path.
"The tourism sector in India has staged a significant revival post-pandemic, giving a much-needed fillip to the domestic travel segment. India Dekho With Pride is an attempt, as a responsible industry partner, to assemble and exhibit attention for domestic tourism and also cater to a wide range of travellers," notes Pride Hotels Group Chairman and Managing Director S P Jain.
"To make the campaign further interesting and indulge youths and families with restricted travel budgets, we have introduced a special offer of book two room nights and get one room night free. It is our way of pushing the ecstatic beauty of destinations to fellow countrymen," reveals Pride Hotels Group Senior Vice-President Atul Upadhyay.
The Dekho Apna Desh initiative has been successful in promoting domestic tourism, and similar efforts are being made to revive international tourism. India's G20 presidency has also opened up fresh commercial possibilities for travel and tourism companies to help stimulate the economy. It is also a platform to discuss and promote initiatives related to eco-tourism, sustainability and climate change.
Pride Hotels Group has presence in around 51 locations across the length and breadth of the country, including New Delhi, Kolkata, Ahmedabad, Pune, Nagpur, Bengaluru, Chennai, Goa, Jaipur, Indore, Udaipur, Bharatpur, Mussoorie, Puri and many other places.