HOT SEAT
HOT SEAT - For A Healthy Woman: Richa Pendake, Founder, Nutrizoe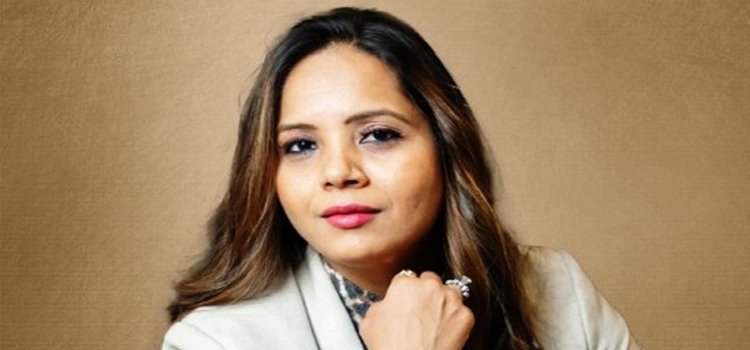 A woman herself, Richa Pendake naturally understands women very well. The founder of Mumbai-headquartered Nutrizoe has built her company as a women's complete nourishment entity, focused on women's nutrition and health. She has spent over a decade and a half in the corporate sector, having been associated with the Aditya Birla Group, HDFC Bank and the ABG Group, among others. Ms Pendake had started blogging on parenting and kids while she was working in the corporate sector. Her keen interest in nutrition and health, especially those related to women, made her dive into the entrepreneurial world and set up Nutrizoe along with her husband Saanket Pendake. In an exclusive interview with Sharmila Chand, the Nutrizoe founder shares her views on her business, nutritional products and services of her company and life in general.
How do you define yourself?
A go-getter always eager to learn something new everyday
What is your philosophy of life?
Listening more is better than talking.
What is your passion in life?
Creating a wellness brand to be known for years for innovations and efficacy
What is your management mantra?
Delegate and empower.
Business leaders you admire the most...
Indra Nooyi and Ratan Tata
Your source of inspiration...
My mother-in-law – the way she does everything at her age, manages her health and lives her life on an optimistic note is really commendable.
You are a tough, serious boss or...
A serious boss
What do you enjoy the most in life generally?
Travelling to new places and meeting new people
How do you de-stress?
By being a mom and playing with my kids; I also love shopping and listening to music, which is really therapeutic.
What is your fitness regime?
Eating healthy and balanced diet and being active throughout the day
Your mantra for success...
Consistency and determination
Your dream...
To inspire and help women
Ten years from now, where do we see you?
I see myself being a successful entrepreneur of my brand at a global level.