MANAGEMENT MANTRA
"Success is a journey": Karanpal Singh, Founder, Hunch Ventures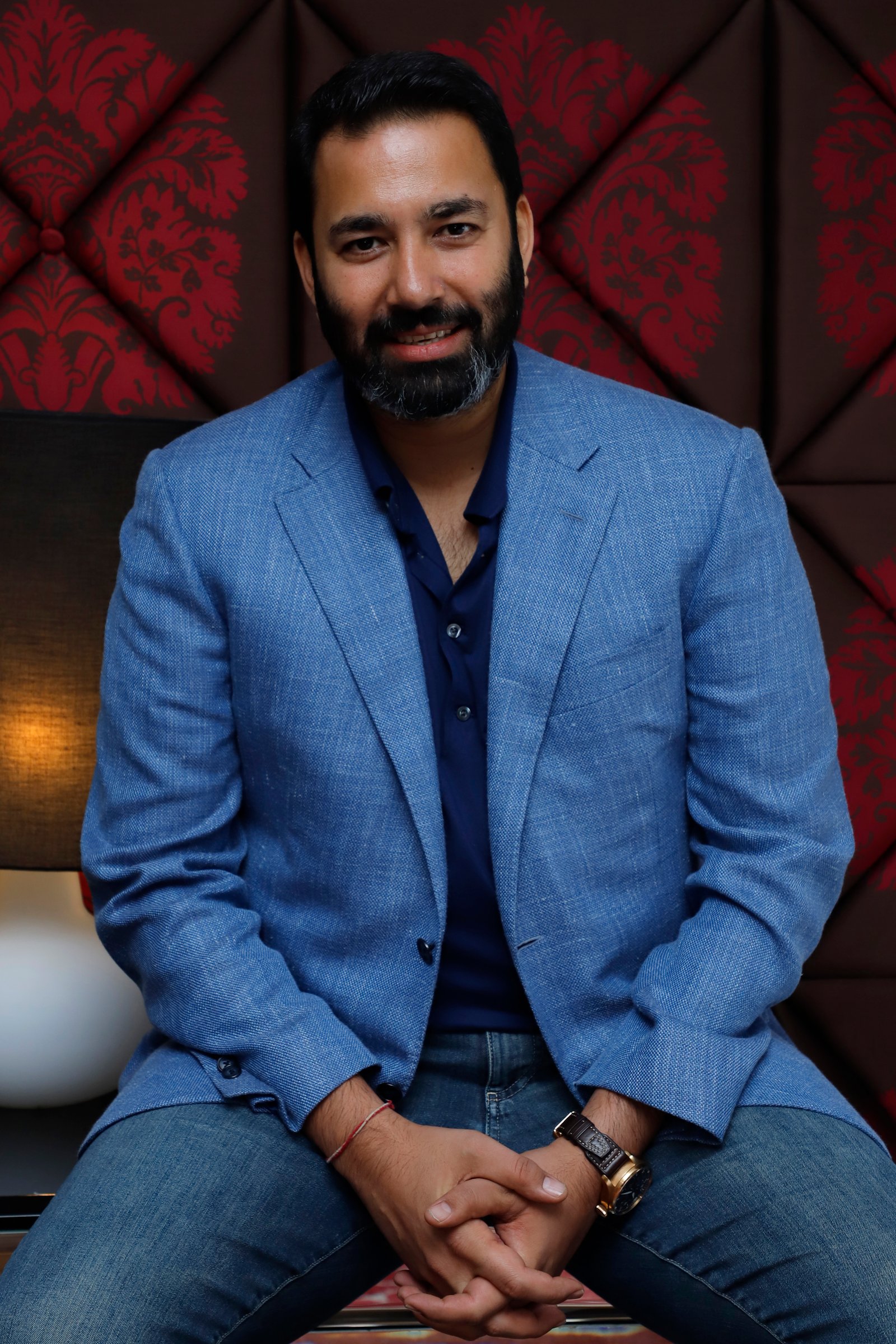 Karanpal Singh is the founder of Hunch Ventures, an investment vehicle headquartered in New Delhi. Hunch is rooted in the idea that investment decisions are not based solely on excel sheets but instincts of people.
Hunch Ventures looks for partnerships and relationships while taking pride and pleasure in growing together. It invests to add value and encourage ownership, looking for partners with core values of integrity and trust.
Mr Singh's company is nimble, and it understands the local dynamics of doing business in its relative environments. Hunch knows well that no one solution fits all. The investment company believes in boots on the ground and understands that socio-economic factors play an important role in doing business. The
company treats each case differently and finds custom-made solutions to address them.
With investments across sectors, such as health, retail, hospitality, education, media and new-age technologies, Mr Singh has built a varied portfolio for Hunch Ventures, bringing together some of the best entrepreneurs and founders. He is a strong believer that businesses succeed if they balance innovation and collaboration with passion and integrity.
Mr Singh comes from a close-knit family. He is respected across the investment and business fraternity as an investor who truly values partnerships and relationships, taking pride and pleasure in growing together. Some of the companies in Hunch's portfolio are Blade India, GoodTimes, Jamie's Italian, Wendy's, Galaxy Gold, Mercantile Ports, The Quorum, The Circle and MyHealthcare among many others.
A team player to the core, the Hunch Ventures founder believes staunchly that there is no growth if there are no mistakes. Mr Singh firmly opines that people and companies can grow by learning from their mistakes.
A sports lover, Mr Singh equally enjoys playing both cricket and badminton. A foodie through and through, he enjoys cooking with family and friends. In a candid conversation with Sharmila Chand, Mr Singh lists out his management principles and practices that have brought success to his career.
What are your five management mantras?
· Integrity
· Trust
· Taking Ownership
· Empathy
· Camaraderie
Keeping the team motivated and having them know that they can make genuine mistakes are very important for any leader. Inspiring ownership and creating a culture of leadership with empathy are very important in the organisation.
Is there any game that helps your career?
We play multiple sports and games within and between organisations that helps us put the team together, create bonding
and learn to work with each other. Most often, I enjoy playing badminton and cricket together.
Would you share with us the turning point in your career life?
Coming back to my roots in Odisha during the lockdown recently has been quite a turning point in my life. By being here, in the meanwhile, the inaccessibility of others opened up many opportunities. While most look at this last year as a recession, I look at it as a reset.
What is the secret of your success?
Integrity and trust in people
What is your philosophy of work?
Keep doing the right thing every day. Doing the right thing at any given moment is the best way to ensure your future.
you have to be a dreamer and punch above your weight.
Is there any particular person that you admire who has inspired you?
Too many people have inspired me in one way or another. So, it would not be correct for me to name a specific person. I believe that most people have a quality that you can learn from.
What are your favourite books, and what is the reason you like them?
I am not a very avid reader. As and when I usually do get free time, I prefer to spend it outdoors or with my loved ones. The following ones come to my mind because they all have a unique insight that has given me inspiration: Blink by Malcolm Gladwell; Outliers by Malcolm Gladwell; Art of War by Shin Tzu; Freakanomics by Steven Levitt and Stephen J Dubner. I also really enjoy reading biographies to understand the lives of various people and entrepreneurs.
What is your fitness regime, and how do you keep yourself fit?
I find treadmills too boring, so I chase sports and activity. The lockdown has helped me take to a lot of sports again after college. This has now become a culture in our organisation.
Lastly, what are your mantras for success in business?
Success is a journey and not a destination. But I will try to refer to some of the things that I have already said earlier in the interview.
· Doing the right thing at any given point of time so that you can set yourself up for the future
· Trusting the people around you to do the right thing
· Allowing for yourself and the people around you to try and fail genuinely
· Maintaining integrity with yourself so that you are always at peace to make the next important decision
· Keeping a team around you that trusts and believes in each other and plays well together.
What message would you like to give to youngsters?
Youngsters should not shy away from owning failures and learning from them. The earlier they see failure, the sooner they will learn not to make those mistakes again.