ECONOMY
Real GDP expands by 7.8% in Q1 of FY24, nominal GDP grows by 8%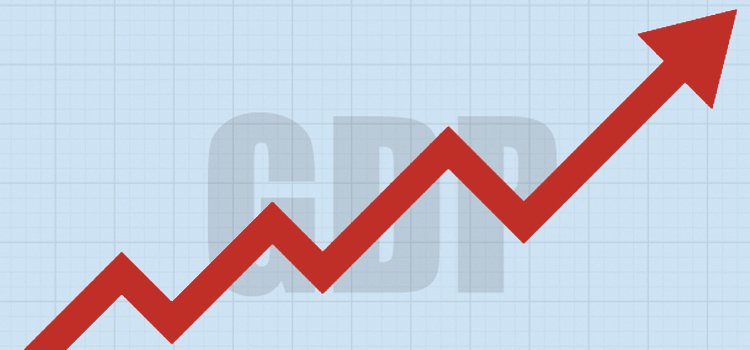 India's Gross Domestic Product (GDP) clocked a growth rate of 7.8 per cent in the April-June quarter of FY24 compared with 13.1 per cent in the year ago period, data released by the National Statistical Office (NSO) on Thursday said. The country's real GDP came in line with economists' estimate of 7.7-8.5 per cent.
At 7.8 per cent, India remains the fastest-growing major economy as China's GDP growth in the April-June quarter was 6.3 per cent.
According to the NSO data, agriculture sector recorded a 3.5 per cent growth, up from 2.4 per cent in the April-June quarter of 2022-23. However, growth in manufacturing sector decelerated to 4.7 per cent in the first quarter of the current financial year compared to 6.1 per cent in the year-ago period.
Meanwhile, India's nominal GDP or GDP at current prices in Q1 of FY24 showed a growth rate of 8 per cent as compared to 27.7 per cent in Q1 of FY23.
India's growth rate is expected to moderate in the coming quarters, given the effect of El Nino on monsoon, weakness in mining output and sluggish exports and a possible slowing in the momentum of government capex as Lok Sabha elections approach.
The NSO under the Ministry of Statistics and Programme Implementation releases quarterly GDP data on the last working day of the second month after the reporting quarter.
The Reserve Bank of India (RBI) had estimated that India's Q1 GDP growth would come at 6.7 per cent (estimated in August 2022) to 7.2 per cent (September 2022) to 7.1 per cent (December 2022) to 7.8 per cent (February and April 2023) and finally 8 per cent (June and August 2023).