MANAGEMENT MANTRA
MANAGEMENT MANTRA - "Have Clarity Of Vision": Vikash Khandelwal, CEO, Eqaro Guarantees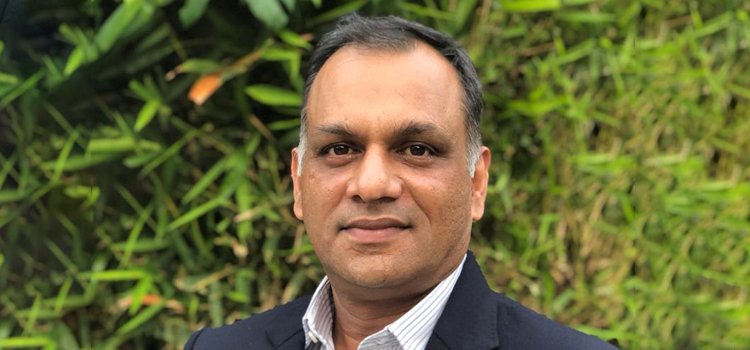 Vikash Khandelwal, a chartered accountant and cost accountant is a senior banking and financial services industry specialist having spent over two decades across multiple financial services businesses. A leader and strategist, he has a track record of building and scaling up businesses and implementing innovative solutions with a strong focus on bottom line. In the past, he has held various leadership positions in various financial groups, including Religare and Srei. Over the last four years, he has been involved in introduction of surety guarantees in India. Sharmila Chand meets up with Mr Khandelwal, the CEO of Eqaro Guarantees, to learn more about his management principles and practices.
Your five management mantras
i) Have clarity of vision.
ii) Focus on your strengths.
iii) Preparation, diligence, persistence and patience rank higher than talent.
iv) Keep sharpening the saw.
v) Focus on building trust.
A game that helps your career
Soccer – because you play it as a team. Everyone's role is defined according to one's strengths. Similarly, an organisation cannot achieve its objective unless it operates as a team with everyone chipping in with their bit. The team has to work through the highs and lows, victory and defeat together.
The turning point in your career life
My career has been a journey. All of us continue to learn and evolve. I can't really identify one single event which can be credited to be a turning point.
Secret of your success
Perseverance and diligence – You've got to pursue what you believe in doggedly. In this world, it's never going to be easy.
Your philosophy of work
I try and follow the five management mantras listed above.
A person you admire
There is inspiration to be found all around us. We come across so many people who have achieved what they have despite all the odds that they have had to overcome in their journey. Their achievement may look ordinary, but if you look at it in the context of their lives, struggles, a lack of resources and their background, they are heroes.
The best advice you have got
Over time, one tends to receive many advices from well-meaning friends, family and colleagues. All of them were good, depending on the situation. One of them that came quite early in my life was – If you want to score a century, you have to learn to stay at the crease. Give success a chance.
Your sounding board
Shobha, my wife – I speak to her on almost everything, whether it be something related to work or anything personal. In spite of being married for close to 25 years, she still has the ability to surprise me with her practical approach to problems.
Your favourite books
I am quite a voracious reader and try and catch up on reading whenever I can. I am particularly fond of Dan Brown. I think he is a great storyteller. The other good books that I have read recently are Bad Blood, Bottle of Lies, Originals and The Biography of a Failed Venture.
Your fitness regime
While I have started gymming recently, I used to be a runner till some time ago. I would run anything between 5 to 8 km every day. On a good day, it could also go up to 15 km. I have run a few half marathons as well.
Your message on management to youngsters
Passion is overhyped. Where career is concerned, follow your talent. Do what you are good at. If it's different from what you are passionate about, pursue your passion as a hobby.