AT THE HELM
At The Helm - Sekharipuram Narayanan Subrahmanyan, CMD, L & T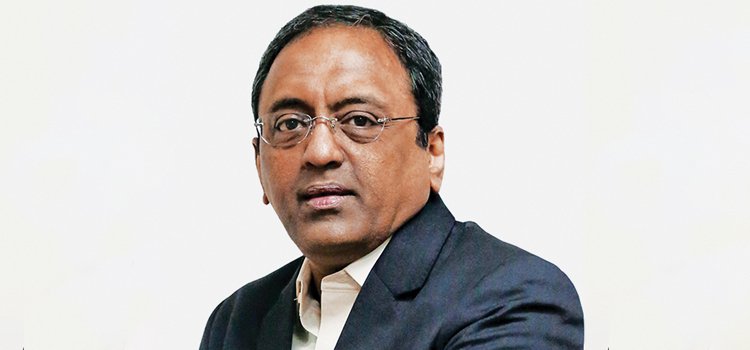 The man who sowed the seeds of a new Larsen & Toubro (L&T) is now in charge of the engineering and construction behemoth. Sekharipuram Narayanan Subrahmanyan – better known as SNS – stepped into the big shoes of Anil Manibhai Naik as the new chairman and managing director of L&T last month.
Yet Mr Subrahmanyan's new L&T is unique in the sense that it is still true to its core strengths of construction and engineering. Mr Subrahmanyan's commitment to L&T's roots is but natural, given that the 63-year old new L&T chief cut his teeth under Mr Naik, who was at the helm of the engineering conglomerate for over two decades.
In fact, SNS' new L&T began taking shape way back since 2017. The changes coincided with Mr Subrahmanyan assuming the role of the CEO and MD in July 2017. For the past six years as CEO, Mr Subrahmanyan oversaw many changes. There has been massive expansion of services segment – including information technology (IT) and financial services – accounting for about 28 per cent of the company's consolidated revenue of more than Rs 1,84,000 crore.
A fine blend of the old and the new has facilitated L&T's core strength of engineering, procurement and construction (EPC) model to move seamlessly into new businesses, like solar energy and data centres, among others. For instance, the scale of the Mumbai-headquartered company's solar EPC projects has grown manifold in the past six years from mere 25-50 mw to a massive over 1.5 gw.
The courage and conviction behind Mr Subrahmanyan's adoption of novelty stem from his four-decade-long association with the company since 1984. Born in Chennai, young Subrahmanyan completed his civil engineering from Regional Engineering College Kurukshetra – currently National Institute of Technology, Kurukshetra, in Haryana. He later pursued an MBA from Symbiosis Institute of Business Management, Pune, and followed it up with an Executive Management Programme from the London Business School.
Joining as a project planning engineer of L&T's construction business in 1984, Mr Subrahmanyan rose through the ranks of the company. Soon, he began successfully helming L&T's largest infrastructure business, including construction of new airports in major cities, metros, freight corridors, other major projects across India and expansion of operations across the world. Besides, SNS was also involved in the successful setting up of ready-mix business in India for the first time.
For all his achievements, his colleagues point out that Mr Subrahmanyan is a down-to-earth, simple man, with an eye for detail. They add that he has a deep understanding of technology, while also always concerned with the well-being of his employees. With around four decades at L&T, Mr Subrahmanyan certainly knows the engineering conglomerate like the back of his hand. And now in charge of L&T, SNS is further set to change the face of the engineering conglomerate in tune with the present times.