ECONOMY
India's Russian imports surge by 64% in Apr-Oct FY24, fuelled by crude oil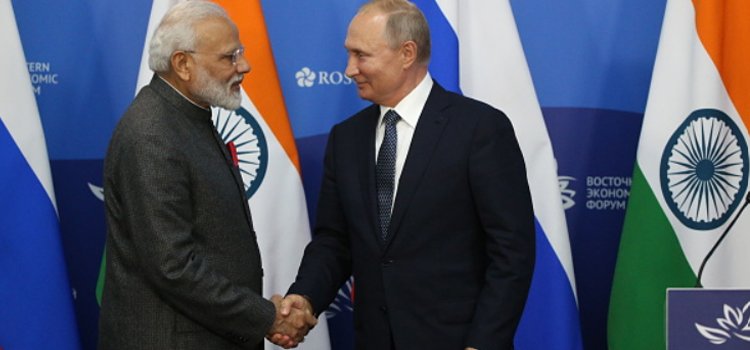 India's imports from Russia rose by 64 per cent to $36.27 billion during the April-October period of FY24 on higher shipments of crude oil and fertiliser, according to the Commerce Ministry's data.
With this, Russia has become India's second-largest import source during the first seven months of this year.
The imports were $22.13 billion during April-October 2022.
From a market share of less than 1 per cent in India's import basket before the start of the Russia-Ukraine conflict, Russia's share of India's oil imports rose to over 40 per cent.
India, the world's third-largest crude oil importer after China and the US, has been buying Russian oil after some countries in the West shunned it as a means of punishing Moscow for invading Ukraine.
The ministry's data showed that imports from China dipped marginally to $60.02 billion during the period against $60.26 billion in the year-ago period.
Similarly, imports from the US declined by 16 per cent to $24.89 billion during the period under review from $29.56 billion last year.
Imports from the UAE contracted by 21 per cent to $24.91 billion during the period under review.
During the first seven months of this financial year, imports also dipped from Saudi Arabia, Iraq, Indonesia, Singapore and Korea.
Among all the top-10 import source nations of India, imports from Switzerland increased to $13.97 billion as against $10.48 billion in April-October 2022 due to gold imports.