MANAGEMENT MANTRA
"Listen Very Carefully To Negative Feedback": Varun Malhotra, Founder & Director, Edge Institute For Financial Studies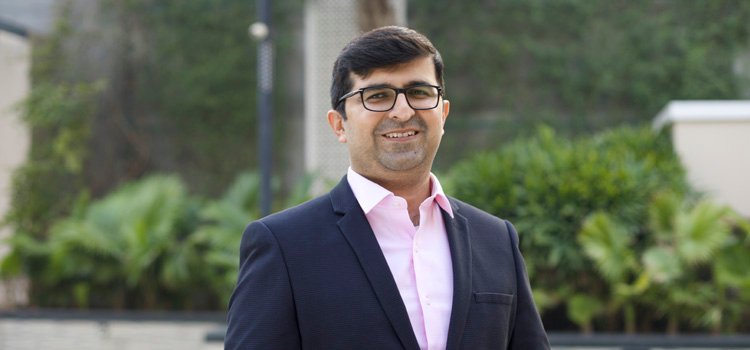 Over a decade ago, Varun Malhotra took an interest in stock markets. Mr Malhotra's liking for the share market was aroused when he began reading Letters To Shareholders by investment legend Warren Buffett. He soon realised that an economy of any country would grow exponentially if its people invested in the stock market.
This was the trigger for Mr Malhotra – a mechanical engineer from Pune University – to set up Edge Institute For Financial Studies (EIFS) – an institute for training and spreading financial literacy among people – in New Delhi in 2010. Mr Mahlotra – who has an MBA in finance from Washington University, St Louis, and IIM-Ahmedabad – began training retail investors in the nuances of stock market through EIFS. In an interesting interview with Sharmila Chand, Mr Malhotra, who is also a chartered financial analyst and chartered market technician, talks about his management principles and practices that have helped him succeed in his business.
Your five management mantras...
* "Praise by name (team member) and criticise by category (department in the company)": This Warren Buffett quote can help you build great teams.
* Never hire or work with people who lack integrity: A famous Warren Buffett quote says it all – "We look for three things when we hire people. We look for intelligence, we look for initiative or energy, and we look for integrity. And if they don't have the latter, the first two will kill you, because if you're going to get someone without integrity, you want them lazy and dumb.
* Have a big dream, and share it with your team: Unless you have a big dream and can effectively share it with your team, you will never be able to get the best out of your team members.
* Reading about great and bad businesses will teach you more about management than any B-School: So, try to read every single day.
* Keep organising employees' training programmes.
A game that helps your career...
I play a lot of Table Tennis, and the most important thing about it or any other sport is that it teaches me that it is okay to lose (you will fail multiple times in life), but it's not okay to give up. You keep practising to get better. The doubles game also makes me realise that I cannot do well without a great team – be it a team sport or my business.
Turning point in your career life...
Seven years ago, when my wife and I were expecting a child, talking to my cousin, I had made fun of people who worked hard. I had aversion to hard work. I had told my cousin that I would be happy with whatever little I would achieve in life and that I wanted to have a relaxed life. And then he asked me: Have you ever thought of how your child will feel when he tells his or her teachers and friends about you and your work. That one event changed everything. I started thinking about my work as I had never done before. I became a workaholic not for money but for recognition for my child.
Secret of your success...
There are many, but the two most important secrets are great team and passion for my work. I love my work so much that I miss it when I am on a vacation.
Your philosophy of work...
Choose a job you love, and you will never have to work a day in your life.
Any person you admire...
If you are in the world of investing, I believe that it is easiest to fall in love with Warren Buffett and his teachings. His teachings have helped me in every sphere of my life, from choosing the right career to choosing a great wife.
Your sounding board...
My father and my wife
Your favourite books...
It starts with the all-time classic – Think and Grow Rich. I believe that if I would not have read this book, I would not have read about Warren Buffett so early in life.
The other book that I feel every beginner in the world of investing should read is Little Book of Common-Sense Investing. It builds a very strong foundation required to become a reasonably-successful investor.
And the last one would be Poor Charlie's Almanack. It will help you build the mindset required to become a great investor.
Your fitness regime...
Before COVID-19 struck, I used to deliver lectures for 8 to 10 hours for three to four days in a week. These days, I have been playing Table Tennis for a couple of hours every day.
Your five business mantras...
*Passion: Build a business around your passion. If you are passionate about your business, if you love what you do, you will find it much easier to go through the tough times. Many entrepreneurs start a business just to make a lot of money. Soon, they realise that making money requires an awful lot of time, and if they are not in love with their work, they give up very early.
*Delegation: Try to delegate your responsibilities as much as you can. Have a lot of free time. Sitting and thinking is the most important job that you should focus on. Unfortunately, most entrepreneurs feel that the more they work, the better they are doing. It is important to create systems that work without your help, or else, you will never be able to scale up your business.
*Incentives: Never underestimate the power of incentives. Try to design a simple and lucrative incentive structure to motivate your team to give their best. Many entrepreneurs commit the mistake of linking incentives to sales. By linking incentives to sales, you might end up having a company with enormous sales and huge losses. It is important to link teams' incentives to profit.
*Listen very carefully to negative feedback: As Bill Gates says: "Your most unhappy customers are your greatest source of learning." The best way to grow exponentially is to start small, identify your mistakes with the help of customers' negative feedback, fix them and then scale up your business.
*Create a team that is not afraid of committing mistakes: If you want to create leaders for sustainable growth, make sure that you give your employees the power to take decisions (both good and bad), so that they can continuously learn from them.
Your management message to youngsters...
In business, great management is not about doing better than your peers, it is about your team doing better than the competitors' team.