HOT SEAT
Healthy Designs: Maninder Kaur, Co-Founder, Creative Designer Architects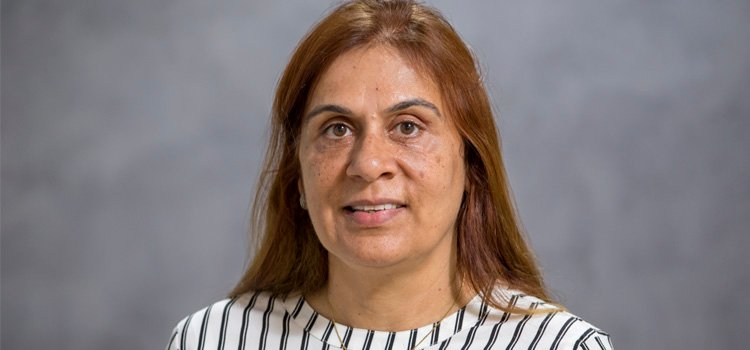 Maninder Kaur is one of the co-founders of Creative Design Architects, a New Delhi-based architecture firm with notable projects of diverse typologies across Asia. An alumnus of Chandigarh College of Architecture, she specialises in healthcare planning and design. With comprehensive experience of designing spaces that foster health and wellness for over 30 years, Ms Kaur has been responsible for ideating some of the most impressive healthcare facilities and hospitals in the country, like BL Kapoor Hospital and Max Healthcare, New Delhi, AIIMS Guwahati and Aakash Healthcare, among many others. In a lively chat with Sharmila Chand, Ms Kaur talks about her passion and inspiration and provides a peek into her personal life.
How do you define yourself?
A motivated and enthusiastic professional, who is a workaholic with a passion for design
What is your philosophy of life?
A perfect balance between professional and personal lives that ensures a smooth journey in life would be my philosophy.
What is your passion in life?
My passion professionally is to design and find innovative strategies that are pertinent to hospital planning and conceptualise interiors for such spaces.
Business leader you admire the most...
I look up to internationally-acclaimed architect Zaha Hadid. Her innovative strategies and business acumen are splendid and to have had someone like her in this industry was indeed a blessing.
Your source of inspiration...
A great source of inspiration is when our client or user is satisfied with the work we do.
Your kind of music...
My favourite music would be Slow Jazz.
Your favourite holiday destination...
That would be Italy.
You are a tough, serious boss or…
I would say that I am serious yet tender and reasonable.
What do you enjoy the most in life, generally?
I love feeding stray dogs; it is utterly satisfying.
How do you de-stress?
I love to shop, and it de-stresses me completely.
What is your fitness regime?
I have a morning Yoga routine that I practise every day.
Your dream...
I'd like to do something meaningful for stray animals on a large scale.
Ten years from now, where do we see you?
I'd rather keep moving forward in pursuit of doing better through design and see where I land.