AT THE HELM
Alka Mittal, CMD, ONGC Ltd: First woman to head one of India's most valuable public sector companies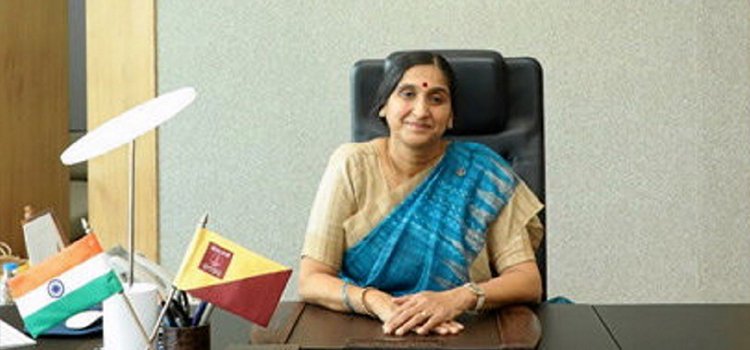 The new year began on a grand note for Oil and Natural Gas Corporation (ONGC) on the gender parity front. New Delhi-headquartered ONGC named Alka Mittal its interim chairman and managing director (CMD) early last month, making giant strides in women's empowerment.
Alka Mittal, who until this appointment was the human resources (HR) director of ONGC, became the first Indian woman to head an oil and gas exploration and production company. In 2014, Nishi Vasudeva had earned the distinction of being the first woman chief of Hindustan Petroleum Corporation (HPCL), the country's third-largest oil refiner and fuel marketing company.
In fact, Ms Mittal, a doctorate in commerce from Jamia Millia Islamia in New Delhi, has achieved a rare global feat by becoming one of the few women heads of an oil company. Interestingly, in November 2018, she became the first woman to join the board of ONGC, making her presence felt in a predominantly male-dominated oil industry the world over.
The new ONGC chief – who also has a post-graduation degree in economics from Dehradun's Mahadevi Kanya Pathshala Post-Graduate College – had joined the oil and gas giant as a graduate trainee in 1985. Over the past more than three-and-a-half decades, Ms Mittal has set new standards and spruced up administration at ONGC across a number of departments that she has been associated with.
Earlier, as the chief of skill development, Ms Mittal has been credited with bringing in uniformity in the working of ONGC's Skill Development Centres across the country. She was actively involved in implementing ONGC's National Apprenticeship Promotion Scheme, where she had played a vital role in engaging with more than 5,000 apprentices across the company's work centres.
Her colleagues at ONGC speak animatedly about Ms Mittal's unbridled passion for mentoring. In fact, this passion was able to nurture more than 11,000 graduate trainees and turn them into valuable human resource assets for the oil company since 2001. As the HR director, she always laid special emphasis on retraining and reskilling of the workforce to make them responsive to the changing scenario.
Ms Mittal has been recognised for facilitating adoption of best-in-class HR practices and making ONGC a great and safe place to work. She has also played a leading role in ensuring a safe working environment, especially for women workers and engineers deployed at offshore platforms and remote locations.
Weeks into her new responsibility and Ms Mittal perhaps faces one of her biggest professional challenges. The over Rs 68,100-crore oil behemoth has been battered by plunging oil and gas output in the past one year. This is quite clearly reflected in ONGC's turnover, which crashed by about 30 per cent to Rs 68,141 crore in FY21 from Rs 96,214 crore registered in FY20. A host of factors – including shortage of labourers amid COVID-19 curbs, delay in procurement of major equipment and construction of key infrastructure, such as offshore platforms, and a lack of highly trained personnel – has hit the company's oil and gas production. As the former HR head, Ms Mittal could perhaps have already drawn up a list of solutions to address ONGC's production crisis.