MANAGEMENT MANTRA
"Understand Your Market": Nikkhil K Masurkar, Executive Director, ENTOD Pharmaceuticals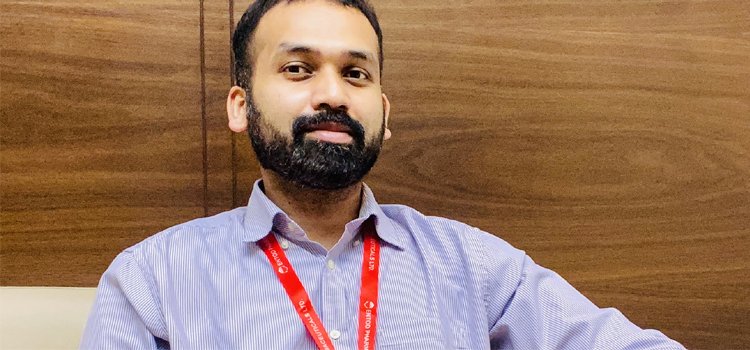 A research pharmacist with a dynamic entrepreneurial streak, Nikkhil K Masurkar is the executive director of ENTOD Pharmaceuticals. Mumbai-based ENTOD is a leading, speciality research-based pharmaceutical company, specialising in ENT (Ear, Nose and Throat), ophthalmic and dermatology medicines. Mr Masurkar is a highly qualified research pharmacist from King's College London with various clinical pharmacy and formulation research accreditations to his name. He has also studied clinical pharmacy in Belfast and is also a member of the prestigious Royal Pharmaceutical Society in the UK. In an engaging interview with Sharmila Chand, explains his management theories and practices that have helped him make it big in the industry.
What are your five management mantras?
- Be yourself. Every leadership style is unique. Be genuine.
- True leadership is about enabling the voice of the youngest team member.
- Honesty is the foundation of effective leadership.
- Erase differences.
- Leaders provide employees the opportunity to be leaders themselves.
Do you play any game that helps you in your work?
Whenever, I get some time away from my busy schedule, I love to indulge in a game of snooker. It helps me stay relaxed, calm and assists me in building focus. Apart from that, I engage in exercises, like cycling, running, brisk walking, etc, to keep my body fit and my mind healthy.
Would you share with us the turning point in your career life?
The turning point in my life came when I lost my grandfather – the founder of ENTOD, G V Masurkar. His continued passion for quality, research and innovation has made ENTOD into a global brand with specialised expertise in the ophthalmic, ENT and dermatology medicine. When I lost him, it motivated me to lead from the front and carry on the legacy of my grandfather. Today, under the leadership of the Masurkar family, ENTOD has grown from strength to strength and is one of the fastest-growing pharmaceutical companies in the ophthalmic and the ENT segments in various markets around the world.
What is the secret of your success?
My passion for work not only drives me to enjoy my work but helps in overcoming obstacles in the workplace as well. Anytime I hit a bump in the road or begin to doubt my abilities, I remember the positive effects of the work I am doing. This persistence leads to quality work that elevates me and brings me that much closer to my next goal. I use that drive and motivation as fuel towards my next checkpoint to success.
What is your philosophy of work?
My philosophy is simple: To try my best each and every day. I feel better that way, if I am somewhere, be it in an office or any other workplace. I am not the kind of person who'd hang around doing nothing. I like to be active, and time flies quickly when you really work. On top of that, I realise that results we achieve are always in direct proportion to the effort we put in.
Any particular person you admire who has inspired you
My grandfather; it's really about developing a culture and creating an environment, where people feel like they are a part of something bigger than they are, where you are able to empower people to operate with freedom within a framework. He always made sure to set that framework so that we set out a clear vision, mission, values of the company and the key priorities of the company. And last, but not the least, and most importantly, that he led by example. For him, treating people like family meant demonstrating the core values of the business and empowering and trusting people to pick a path that aligned with those values, while giving them freedom to be themselves, to innovate and to be creative.
What is the best advice that you have got?
Be your own biggest critic, and don't expect good results overnight.
Which is your favourite book and why?
Outliers: The Story of Success by Malcolm Gladwell. This book introduced the magic number of 10,000 hours – the amount of time you need to practice a skill before you become an expert at it. To come up with this number, Mr Gladwell looked at various fields from art to business, sports, music, etc, and realised that deliberate practice and not some innate talent was the primary reason for people to become so good at things.
What is your fitness regime?
I regularly engage in 1 hour of cardio exercises. Apart from that, 15 minutes of meditation is a part of my daily routine in the morning. In the evening, I eat only plant-based diet.
What are your five business mantras for success?
Treat your employees like your own family to get the best out of them: If you're looking for an effective way to help improve loyalty and employee retention in your organisation, you should then consider the benefits of treating your employees like members of a family. Successful families are built on a foundation of empathy, trust, open communication and care.
Understand your market: Understanding your target market makes advertising to them all the easier. You should know what magazines or newspapers your customers read, what entertainment they consume, what social media channels they use and, most importantly, what moves them to buy. Based on your findings, you'll be able to tailor messages to them that will resonate and leave a memorable impact in a crowded space.
Financial management: By learning about managing their finances (this includes concepts like retirement planning and budgeting), people can hopefully put a great financial plan in place and reduce their money-induced stress.
To have a disciplined and balance life: Self-discipline is not about restrictions, it's about self-control. It's a sign of inner strength which controls your mind and body. It helps us overcome our weaknesses by maintaining order in our lives, and it builds our character.
Networking effectively with other members of the industry: Networking will help you develop and improve your skill set and stay on top of the latest trends in your industry and job market. Networking also helps you advance your career and gives you access to more job opportunities.
What message on management you would like to give to youngsters?
Keep learning new skills. Remember that skills take time to develop, and practice is important. Lastly, don't rush into any career. Take your time to find your passion.