WORLD
Unknown firms' tankers keep Russian oil flowing freely globally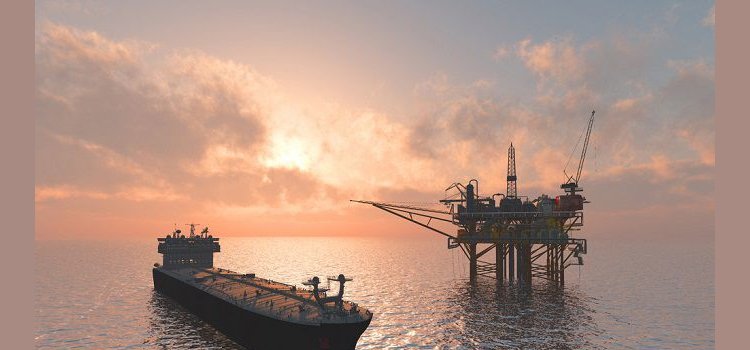 At a downtown office block in Mumbai, packing tape peels off a black door whose handle appears to have been ripped out. A pile of post is strewn on the floor outside. A guy from a neighbouring office says that the staff moved out a few weeks ago, destination unknown.
Almost 1,200 miles away in Dubai, a small office in a rundown industrial estate, offers no clues that it too is a small cog in Russia's vast new petroleum supply chain.
The two locations are listed on an international maritime database as belonging to firms running $2 billion in tanker assets between them. They assembled fleets in under a year that are now delivering millions of barrels of Russian oil across the globe.
The first address is for a firm called Gatik Ship Management in Mumbai. The second is for Fractal Shipping. They are a part of a sprawling network of maritime operations that came to prominence soon after the invasion of Ukraine, helping Russia's oil exports continue substantially unscathed despite sanctions from the West.
"It is this new breed of tanker market players who have helped Russian oil to continue to flow around the world," notes Rebecca Galanopoulos Jones, a senior content analyst of VesselsValue, a firm that tracks the prices of thousands of merchant ships. "The sanctions on Russian oil seem to have had very little impact on overall export levels."
Europe banned almost all seaborne oil imports from Russia from December 5 and simultaneously joined the Group of Seven industrialised nations in imposing a price cap on the country's crude oil sales. That extended to refined fuels on February 5.
Anyone wishing to access key Western services – especially insurance – had to provide an attestation that the cargoes they were transporting cost $60 per barrel or less. The cap was set high on purpose – the US wanted already discounted Russian crude to keep flowing – and both the upstart shippers are using plenty of Western insurance.
About three-quarters of Gatik's fleet are covered by mutuals within the International Group of Protection and Indemnity Clubs in London, data compiled by the Bloomberg show. For Fractal, the proportion is higher still.
Both firms have numerous ships in their fleets covered by one of the International Group's 13 member organisations, the American Club, whose head office is in New York, according to industry data compiled by the Bloomberg.
The American Club's Chief Operating Officer Daniel Tadros, has confirmed that his organisation covers ships in both the firms' fleets, adding that both have provided the so-called attestations — documented statements confirming that oil purchases are in accordance with the G7 price cap.
Even before the sanctions began, a huge number of tankers had started to be sold to a new group of buyers, whose identities and affiliations are often not clear.
There are no results when searching for the company Gatik Ship Management on India's Ministry of Corporate Affairs' website. A Gatik website address shows that it is under construction. The firm declined to answer questions about its activities.
Fractal's website only has an email address for recruitment. Emails, a WhatsApp message and a call requesting comment – to addresses and phone numbers provided by people who know Fractal officials –
were not returned.
India and the United Arab Emirates did not sign up to the price cap, nor do they have other sanctions on Russian oil. They can legally use Western services too, providing they give an attestation the cargoes were bought at or below the cap.
Neither Gatik nor Fractal is listed as the beneficial owner of the tankers in their fleets, meaning that they are probably operating the ships for others, whose identity is often not made public. They are described as the "registered owners" of their vessels on the American Club's website.
This is a common form of vessel ownership in the shipping industry but does not denote the ship's true owner.
Beneficial ownership is a more important detail for understanding who really owns the assets and, according to information from IHS, which maintains a shipping database for the International Maritime Organization.
"We're seeing how easy it is to transfer ownership with these large, new groups," Steve Cicala, co-director of the Project on the Economic Analysis of Regulation at the National Bureau of Economic Research.