AT THE HELM
AT THE HELM - Sandeep Goyal, Chairman, Rediffusion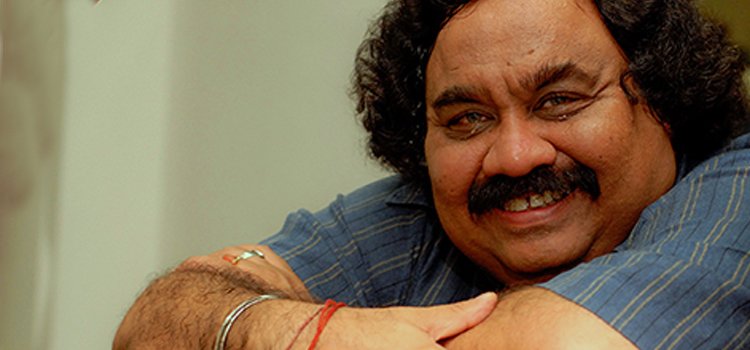 It is not often that an employee ends up buying a company where he worked earlier. Sandeep Goyal accomplished that rare feat when his Mogae Consultants acquired Rediffusion in April 2021. Mr Goyal was on cloud nine when he had bought Rediffusion a little over two years ago. He had been the president of the iconic advertising agency between 1997 and 2001. Moreover, he was very happy to work with its chairman, Diwan Arun Nanda, with whom he was associated over two decades ago.
That joy multiplied manifold in early July, when Mr Goyal became the chairman of Rediffusion. Mr Goyal's new responsibility followed just a week after Rediffusion had celebrated its Golden Jubilee of formation. Rediffusion was co-founded by Mr Nanda, along with Ajit Balakrishnan and Mohammed Khan, on July 2, 1973. Mr Goyal continues to be the renowned ad agency's managing director apart from his post of chairman, which he took up in early July after Mr Nanda stepped down.
The 60-year-old new chairman of Rediffusion is a multifaceted personality, wearing multiple hats of a businessman, media entrepreneur, author and adman at heart. The veteran of advertising, media and digital industries has spent more than three decades in those sectors and has eight books to his credit, apart from being a prolific business columnist across reputed publications.
An MBA graduate with a PhD – both from FMS, New Delhi – Mr Goyal began his career with Goodlass Nerolac Paints as a sales manager in 1984. From there, he walked into the world of advertising by joining HTA (which later became JWT and is currently Wunderman Thompson) as an account executive in 1986. After stints at Trikaya (now Grey) and Interact Vision (a part of DDB Mudra), he went on to become the president of Rediffusion between 1997 and 2001. Later, he joined as CEO of the Zee Group for a year before returning to advertising again.
By the turn of the millennium, Mr Goyal and his wife, Tanya Goyal, had floated their own media and advertising venture, Mogae Consultants. For the next two decades, they set up many subsidiaries and joint ventures in both conventional as well as digital media and advertising. One of the major endeavours was a joint venture between Japanese ad agency Dentsu and Mogae Consultants, resulting in Dentsu India. The joint venture lasted for a decade, with Mr Goyal as the founder chairman of Dentsu in India and the Middle East.
Life finally came full circle for Mr Goyal with his acquisition of Rediffusion and Everest, another independent ad agency, in 2021.
The advertising sector is passing through a rough phase with global economic uncertainty, rising raw material prices and cut in ad spends. However, Mr Goyal remains unfazed by these developments and is hopeful that coming days will turn out to be brighter. The adman who has been adept with both conventional and digital advertising believes that challenging times are the best times for creativity and profitability.