HOT SEAT
HOT SEAT - A Passionate Philanthropist: Sushma Lodha Singhvi, Founder, Gunjan Foundation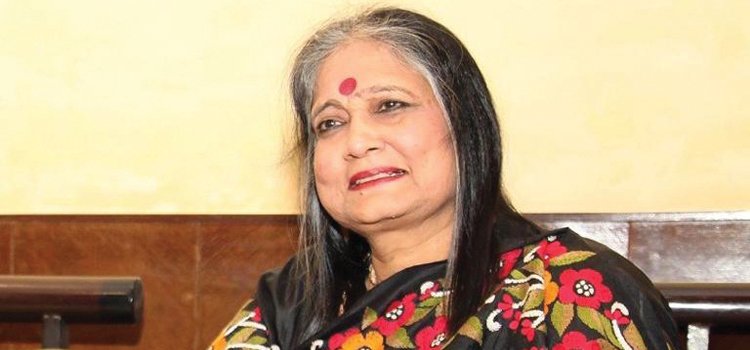 Since her younger days, Sushma Lodha Singhvi nurtured a deep aspiration to establish a platform for underprivileged children.
Ms Singhvi realised her childhood dream in 2004 by setting up Gunjan Foundation, an institution dedicated to uplifting underprivileged children. Bolstered by her family's backing, generous help from different sections of society and her efforts, the New Delhi-based foundation has extended scholarships to 400 students, facilitating their scholastic and advanced learning as well as enhancement of skills. From New Delhi, the foundation's activities have spread to Jaipur and Ahmedabad. Sharmila Chand meets up with Ms Singhvi to know more about the passion that drives her in her mission.
How do you define yourself?
No hypocrisy, honest to myself
What is your philosophy of life?
Believe in humanity; not in blind religion; serve society; and spread love.
What is your passion in life?
To make Gunjan Foundation rise and seeing it rising with sky only limit
What is your management mantra?
Manage time; be punctual and honest; focus on your aim; and work sincerely.
A business leader you admire the most…
Ratan Tata for his philanthropy work
Your source of inspiration…
My father Prof K M Lodha and my mother Ms Lily Lodha
You are a tough, serious boss or…
Tough, serious, jovial and perfectionist
What do you enjoy the most in life generally?
Listening to music, talking to friends and cooking
How do you de-stress?
Reading quotes, listening to music, evaluating myself before sleep and cooking
What is your fitness regime?
Very poor fitness regime, no exercise, no regularity
Your mantra for success…
I have a strong belief system instilled by my father of dreaming big and achieving your dreams through hard work. So, don't let hurdles dishearten and successes spoil you.
Your dream…
To provide a platform for underprivileged children so that they can grow and lead respectable and productive lives
Ten years from now, where do we see you?
In the Heaven and looking at Gunjan Foundation rising and rising