HOT SEAT
HOT SEAT - Amazing All-Rounder: Ritu Soni Bhagat, Author & Educationist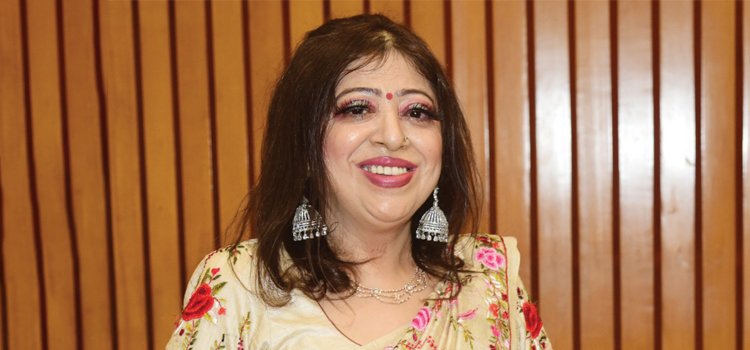 Ritu Soni Bhagat is an awe-inspiring multi-faceted personality. A postgraduate in English literature with a BEd degree, Ms Bhagat has been teaching English language and literature in renowned institutions in New Delhi for over 35 years. She has been the proprietor of Ritu Bhagat's English Academy in New Delhi for the past two decades, where she conducts English workshops and academic classes catering to students from various schools. With a postgraduate diploma in broadcasting arts from YWCA, Ms Bhagat has completed a short-term acting course at the National School of Drama. Her book, English Hinglish, seamlessly combines education with entertainment and offers innovative ways to enhance and improve English language skills. Sharmila Chand meets up with Ms Bhagat and is surprised to learn that she is also a compere for the Doordarshan, contributor for the All India Radio, copywriter in a prestigious advertising agency and brand ambassador former newsreader Salma Sultan's label Saree Sanskriti.
How do you define yourself?
A bohemian
What is your philosophy of life?
Life is short, so I don't postpone things and live it to the hilt.
What is your management mantra?
Whatever is happening is happening for your good.
Business leaders you admire the most…
Salma Sultan, a former Doordarshan newsreader and founder of Saree Sanskriti, is full of dedication, focus and enthusiasm. Sandeep Marwah, the founder president of Asian Academy of Film and Television and Marwah Studios, is a goldmine of positivity, known for spreading happiness and good cheer.
Who is your source of inspiration?
My parents are my source of inspiration. My mother, Pravesh Soni, was an assistant branch manager of State Bank of India, epitomising grace, beauty and intelligence. My father, a sessions judge, was a man of great moral fibre and honesty.
How do you destress?
Reading and writing, engaging in conversations with my friends, and playing Kaun Banega Crorepati
How do you keep yourself fit?
Diet, Yoga and meditation
What is your mantra for success?
If you really want something in life and work hard for it, the whole universe will conspire to get it for you.
Where do we see you ten years from now?
Ten years from now, I envision myself as a best-selling author, continuing to inspire and educate through my work.