WORLD
FDI in China turns negative for the first time in Q3 of 2023 amid global tension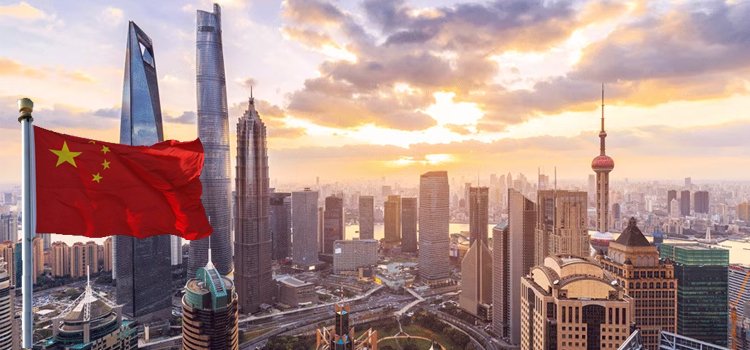 A measure of foreign investment into China turned negative for the first time since records began in 1998, highlighting how foreign companies are pulling money out of the country due to geopolitical tensions and higher interest rates elsewhere.
China's direct investment liabilities in its balance of payments declined by $11.8 billion in the third quarter, the country's foreign exchange administration has said. The measure records monetary flows connected to foreign-owned entities in China.
Economists have said the decline in foreign direct investment (FDI) by the balance of payments measure reflects less willingness by foreign companies to re-invest profits made in China in the country. That is due to strained ties with the West and the rising attractiveness of keeping cash overseas. Advanced economies have been raising interest rates, while China has been cutting them to stimulate the economy.
"Probably this reflects foreign firms repatriating earnings from China, whereas previously they reinvested them," said Duncan Wrigley, chief China economist at Pantheon Macroeconomics. "International firms, especially US ones, have been reconfiguring supply chains to use alternatives to China."
China's other main measure of FDI inflows, released by the commerce ministry, reached 920 billion yuan ($125.8 billion) in the first three quarters of this year, down by 8.4 per cent compared with the same period in 2022. That measure is impacted by the decline in the Chinese currency's value relative to the US dollar this year.
Foreign companies in China operating in export-oriented and industrial sectors have seen their profits fall this year, as the value of China's exports has declined and a property slump hit demand for industrial goods. Foreign-invested industrial companies profits in China fell by 10.5 per cent in the first three quarters of 2023 compared to the same period last year, according to China's statistics bureau.
The balance of payments data could mean "there are more divestments than new investments," said Michelle Lam, Greater China economist at Societe Generale. "That's quite concerning. I think it's just continued diversification of supply chains. Confidence will take time to recover following the more supportive measures."