ECONOMY
India-China bilateral trade crosses $100 billion in 2021 amid border tension in Ladakh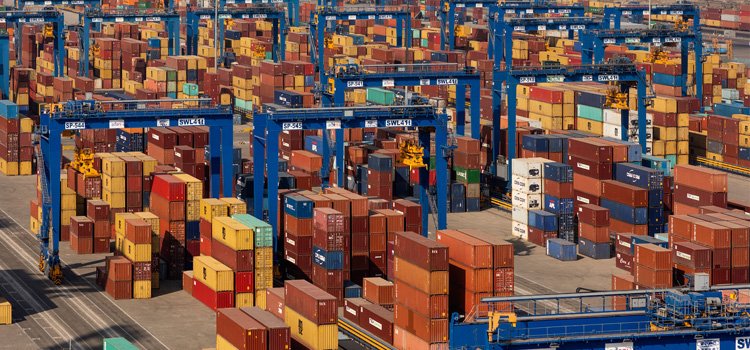 India and China achieved a major milestone this year when their bilateral trade crossed the landmark figure of $100 billion. But it did not generate any fanfare in both the capitals as the two Asian giants are going through a "particularly bad patch" in their relations due to a set of actions by Beijing in violation of agreements that led to the military standoff in eastern Ladakh.
Starting with a modest $1.83 billion in 2001, the bilateral trade crossed the $100 billion-mark in the first 11 months this year, a significant milestone for which the two countries carried out campaigns to boost trade. They built trade as a major stakeholder to improve the relations between two nations, whose ties otherwise remained frosty over the festering boundary dispute and strategic rivalry.
According to last month's data from China's General Administration of Customs (GAC), the India-China bilateral trade totalled $114.263 billion, up 46.4 per cent year-on-year from January to November 2021.
India's exports to China reached $26.358 billion, up 38.5 per cent year-on-year, and India's imports from China amounted to $87.905 billion, up 49 per cent.
However, while the bilateral trade crossed the $100-billion mark, the trade deficit for the 11 months, which is of India's major concern all along, stood at $61.547 billion, up 53.49 per cent year on year.
India's concerns over the trade deficit notwithstanding, the landmark record virtually went without any fanfare as the bilateral relations remained frosty over the lingering military standoff in eastern Ladakh.
The border standoff between the armies of India and China had erupted on May 5 last year following a violent clash in the Pangong lake areas, and both the sides gradually enhanced their deployment by rushing in tens of thousands of soldiers as well as heavy weaponry.